Ghana's first Infectious Disease Centre at a construction stage
An ultra-modern 100-bed capacity infectious disease centre has recently been inaugurated in Ghana by the vice-president of the republic.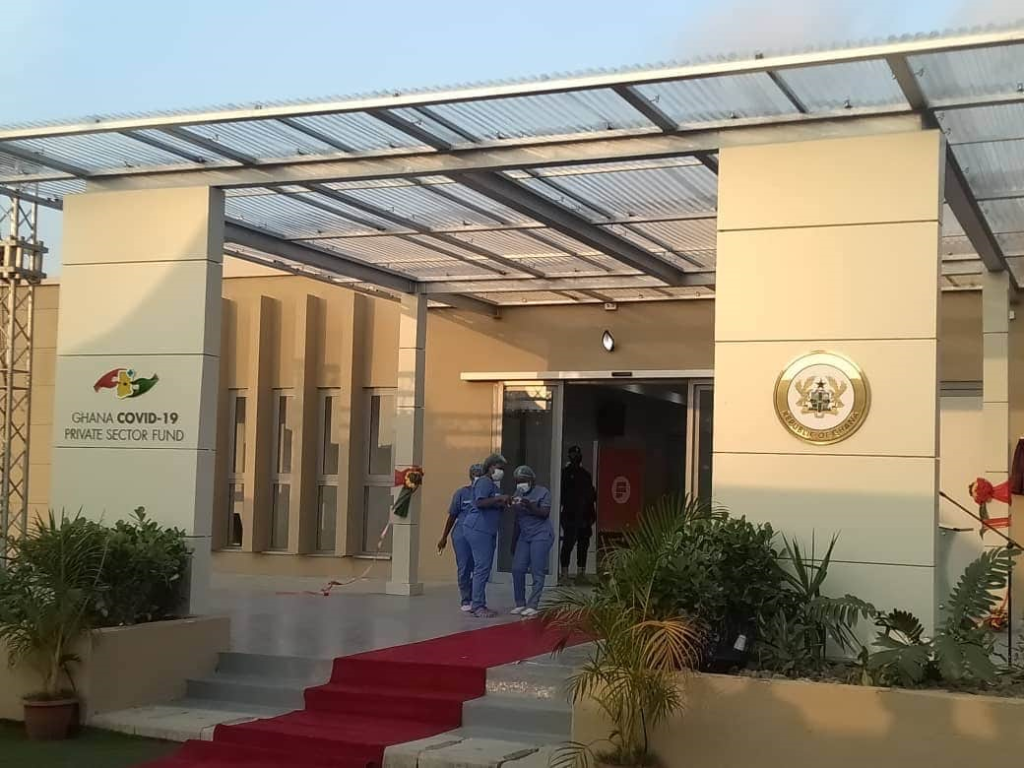 In response to the Covid-19 pandemic, a group of Ghanaian citizens set out to come together and play a part in tackling the crisis. They created the Ghana Covid-19 private sector fund to support important actions geared towards the fight against the pandemic and resolved to help reduce the burden and pressure on available health infrastructure.
The facility that is made of a level 2.5 biomedical laboratory, a 21-bed intensive care unit, a pharmacy, an 800KVA generator house, a dispensary, as well as a medical gas house, just to mention few features, cost the private sector fund a total of USD 7.5 million.

It was built with the contribution of many dedicated volunteers from the Ghana armed forces who worked 24 hours a day. It took exactly 93 days to get the infectious disease centre ready.
The Ghana Covid-19 private sector fund intends to biild three more of this facility accross the country.